Essays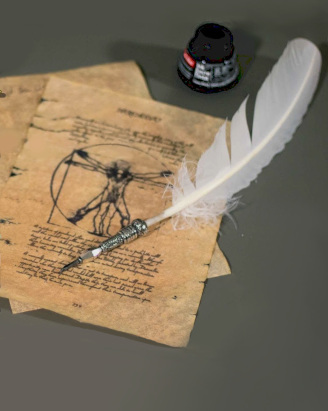 Thomas Walker Lynch
Scroll down to see the yellow line under the content.
Bold blue text
signifies a link even in headings. Panels flow through columns and resize depending on the width of the window.
Introduction
I didn't know what to put on my first website, so I posted some essays. Today, I suppose we would call this a blog. Here are some of them. I have moved some of the more technical ones to
Research Gate
and called them preprints or technical reports. Click on the headings to go to the essays.
The thesis of this essay is that Artificial Intelligence is not replacing humankind, but rather that it is the culmination of humankind. Hence, the so-called 'singularity' is better called 'the human apotheosis'.
This essay explains step by step why money is a numeric, i.e. a digital, concept. If you have difficulty wrapping your head around bitcoin, this essay might be helpful. Note, my "Symbiotic Computing" patents have a priority date going back to May 1998.
A mathematical discussion of affirmation bias and coincidences.
Manipulative people use various methods to influence or control others for their own benefit. This essay explores some of these methods and how they work. Although this essay was originally published on a men's rights website, it was not intended to target a specific gender.
The expansion of my wife's belly while she was pregnant with my son was phenomenal ;-) I painted on her belly a scene of Indians on the plains. So what if all the particles in the universe are expanding? If so, then we would perceive that as a force of attraction as the distance between them would be reducing. It is a nice essay, and perhaps some day I will have time to address the concept more seriously.
When we examine the equations for the efficiency of a heat engine, we discover a sensitivity to Tlow, the low temperature. As Tlow rises, the efficiency of all engines on the planet goes down, so more fuel is needed.
This site was developed by Thomas Walker Lynch and Bing, an artificial intelligence assistant from Microsoft. The content on this site is based on our collaborative work and research. We hope you find it informative and useful.&nbsp-Bing
Copyright © 2023 Thomas Walker Lynch and Bing. All rights reserved.
Images Copyright © 2023 Thomas Walker Lynch. All rights reserved. Unauthorized use or reproduction of images is prohibited.